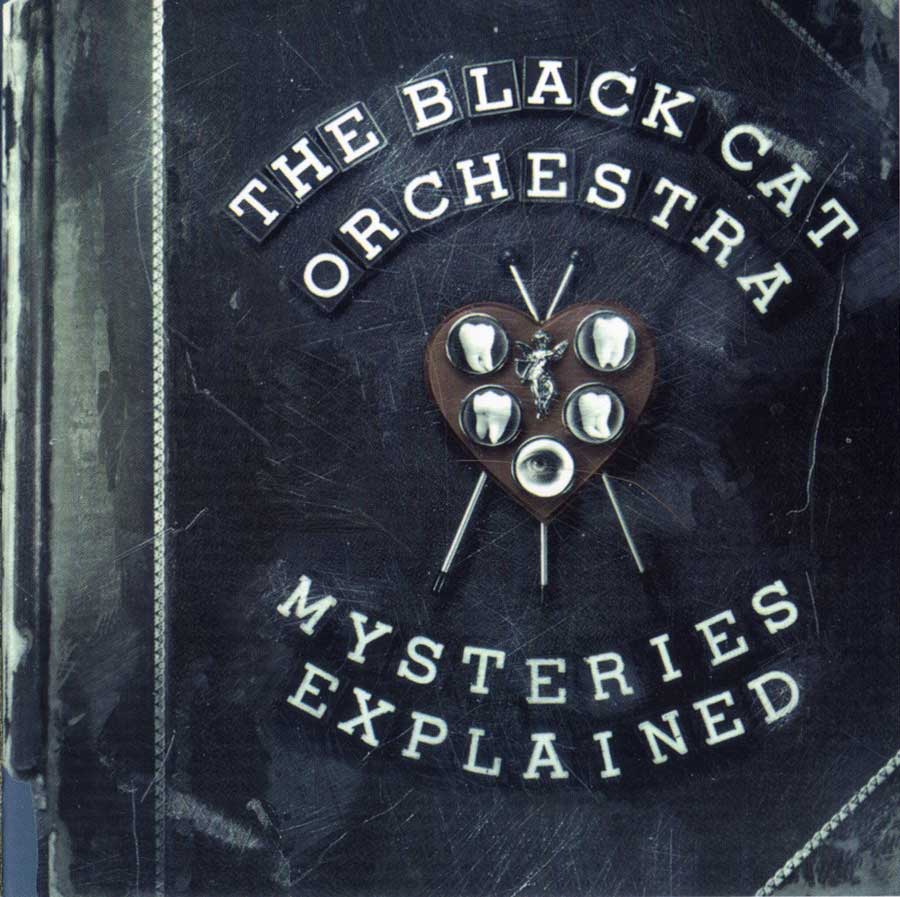 Black Cat Orchestra
Songs and music for film
Don Crevie — horn
Lori Goldston — cello, guitar
Scott Granlund — saxophones
Jessika Kenney — voice
Kyle Hanson — accordion, piano
Emily Marsh — drums
Russ Meltzer — guitar
Matthew Sperry — double bass
Jeff Teitelbaum — double bass
Joseph Zajonc — drums and percussion
Angelina Baldoz — trumpet on

el Gallinazo

Robert Jenkins — electric guitar on

Chase

Jack (Yankl) Falk — vocal on

Ikh Hob Dikh Tsufil Lib
Composition
Lori Goldston: Later, She Distorts, Folk Song, The Tie and Collar Song, Firehose, Uncoiling, The Jetty, I Love a Day Like This!
Kyle Hanson: El Gallinazo, Learn How to Cry, Chase, On the Ship, The Governor's Walk
Joseph Zajonc: With Light at Window
Produced by Lori Goldston and Kyle Hanson.
Recorded at Jack Straw Productions as part of their Artist Support Program.
El Gallinazo, Learn How to Cry, Yuru Dilber, Ikh Hob Dikh Tsufil Lib, Radomirska Kaponica, and Sanfonando recorded by Scott Colburn at Gravelvoice Studio in Seattle.
Mixed by Scott Colburn. Mastering by Barry Corliss at Master Works.
CD artwork and design by Susan Robb.
Thanks to 33 Fainting Spells, Rich Jensen, Meral Altindal, Balkanarama, Mogollar, Scott Colburn, Anne Rosellini, Corey Winn, One Reel Film Festival, Angelina Baldoz, Johnny Otto, Daisy Zajonc, Erik Hanson, Stacey Levine and Erick Larsen.